My Comedy Album | Chris Gethard
Don Giovanni Records, 2014.
A New McDonalds | Film poster
It's Not OK to Look blog | Hearticus Scientifica
Ah, love is a messy affair. 2012.
Reunion Show | The Unlovables
Career Suicide | A Comedy Show
Design + illustration for Chris Gethard's one-man show for the Upright Citizens Brigade Theatre. 2015.
In Too Steep podcast | Color-along
Eat Your Feelings | Baked goods
Period Chair
Poor Jane made quite the impression. 2012.
Limited edition poster insert | My Comedy Album
The first 100 copies of the album on vinyl contained this poster. I hand-lettered Gethard's manifesto, and drew some of his pals: musicain Mal Blum, comedian Mike Birbiglia and small boy Griffin Newman.
Got MILF? | Book cover
Cover design and illustration. Berkley, 2011.
Who Am I?
Finding one's place in the world...
Vinyl labels | My Comedy Album
I drew Gethard's Morrissey tattoo on his freckled, naked shoulder; I drew another of Gethard's Morrissey tattoos on his freckled, naked bicep.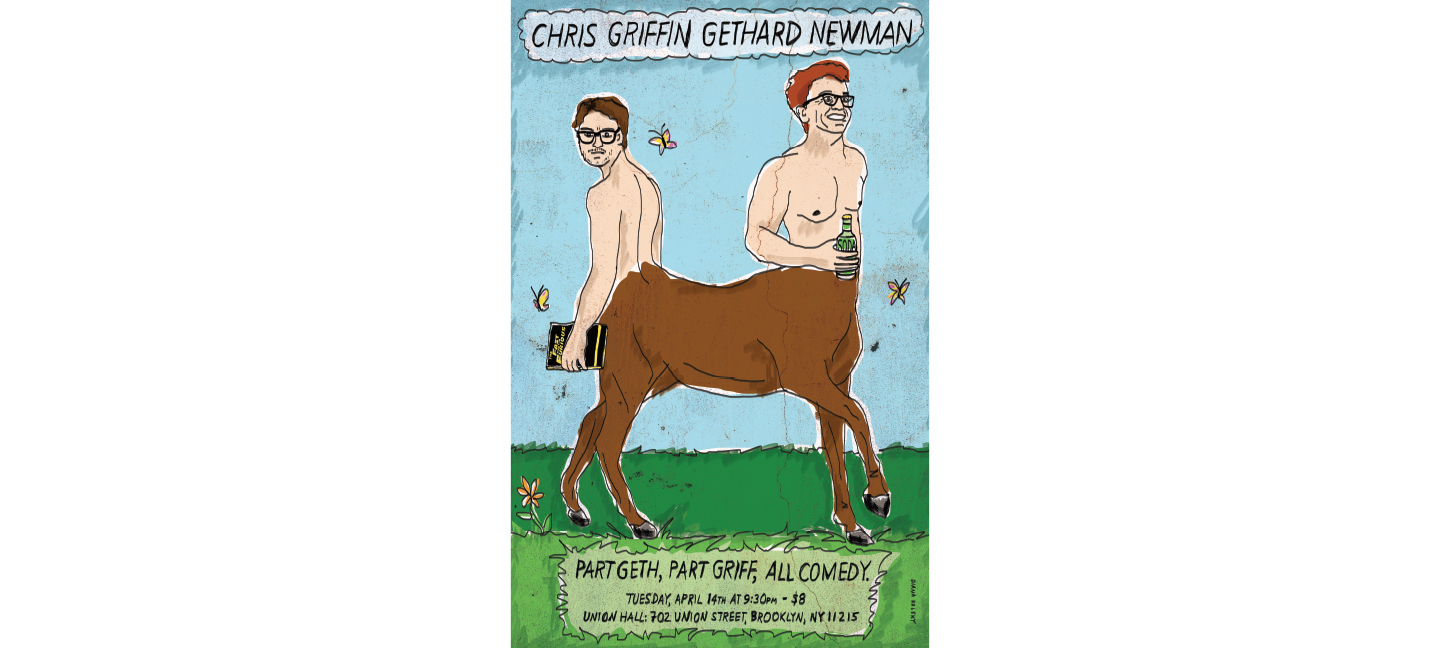 Chris Griffin Gethard Newman | Union Hall
Part Geth, part Griff, all comedy. Poster design + illustration. 2015.